Photos
All photos included on this page can only be used for educational purposes.
For publication in journals, books or magazines, permission should be obtained from the original photographers with a copy to EPPO.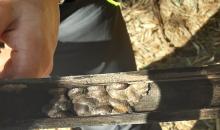 Pupae on Phyllostachys sp.
Courtesy:
Francesco Baruzzo and Veronica Raiola, Servizio Fitosanitario Regionale Liguria (IT)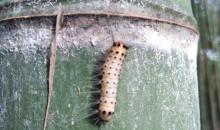 Caterpillar on Phyllostachys sp.
Courtesy:
Francesco Baruzzo and Veronica Raiola, Servizio Fitosanitario Regionale Liguria (IT)